2019 Limited Release Pin Sets
Available Now. Only 500 sets available. When they're gone, they're gone.
Pin and Arcade Special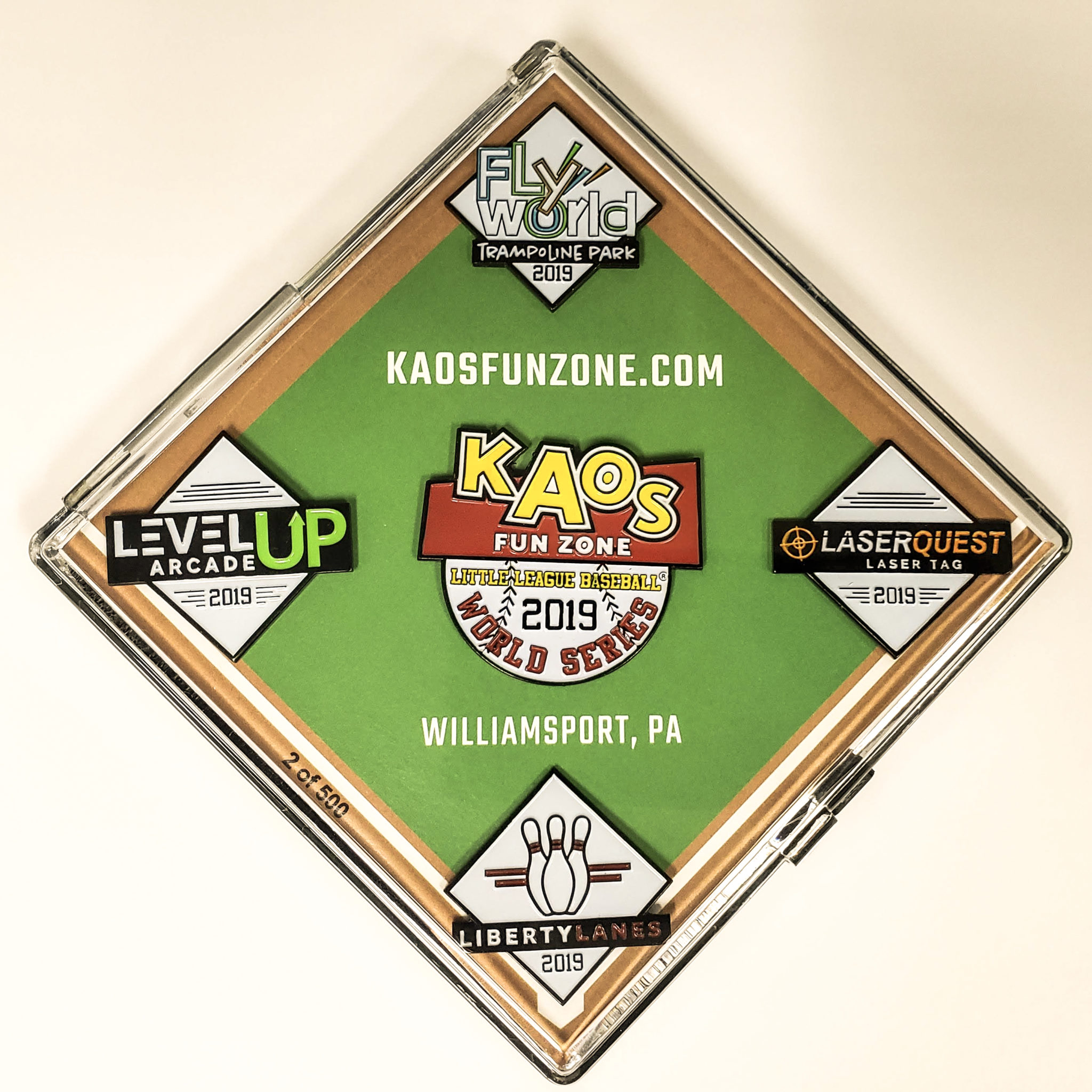 Kaosfunzone 2019 Pin Sets
jUST $19.95*
Includes 5 pins and a collector's case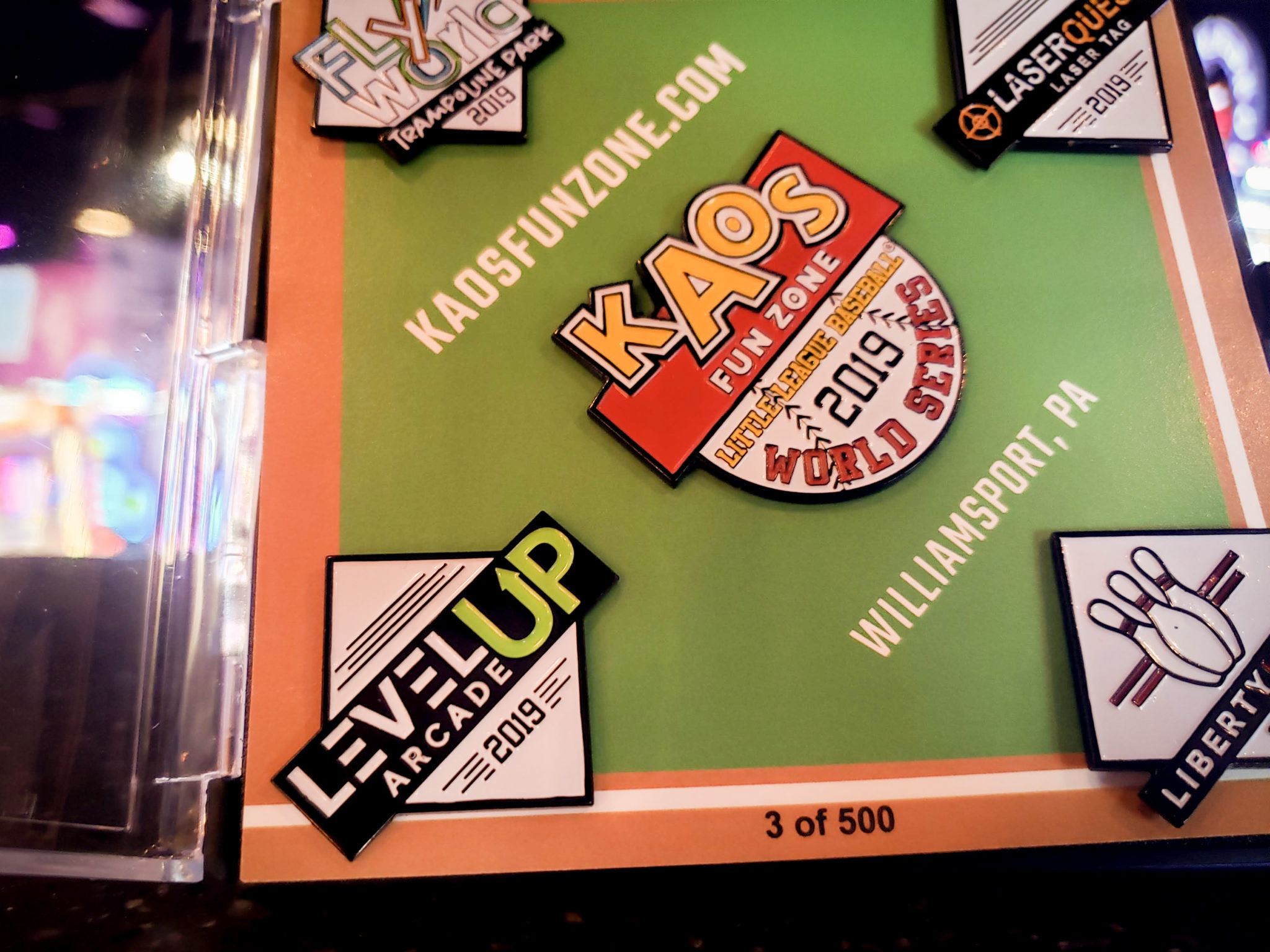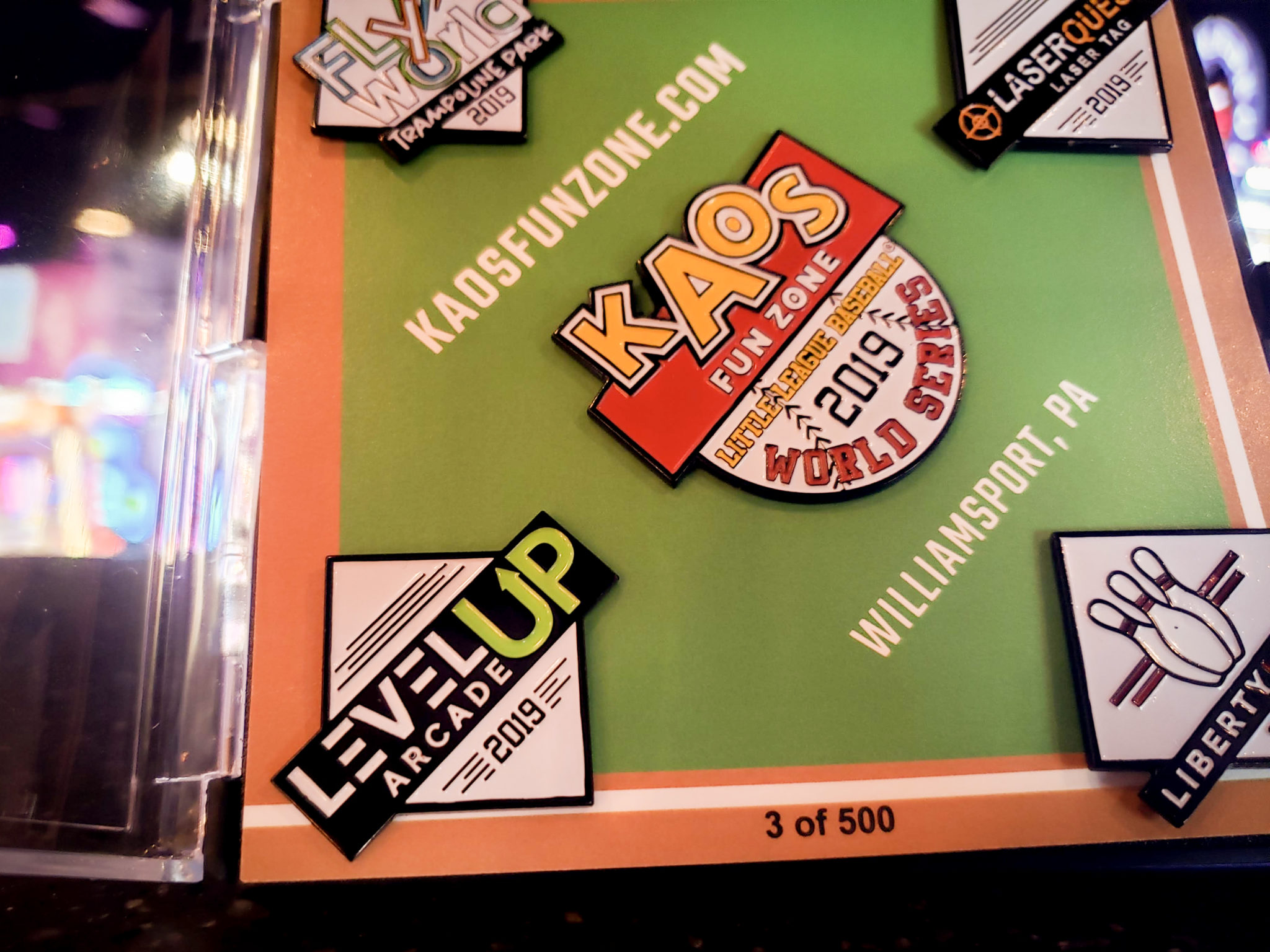 Unique Identifier
Every set is uniquely numbered to make this collector's item truly one-of-a-kind.
when and where can i get one?
Pin sets are available now at the Kaos Fun Zone front desk.