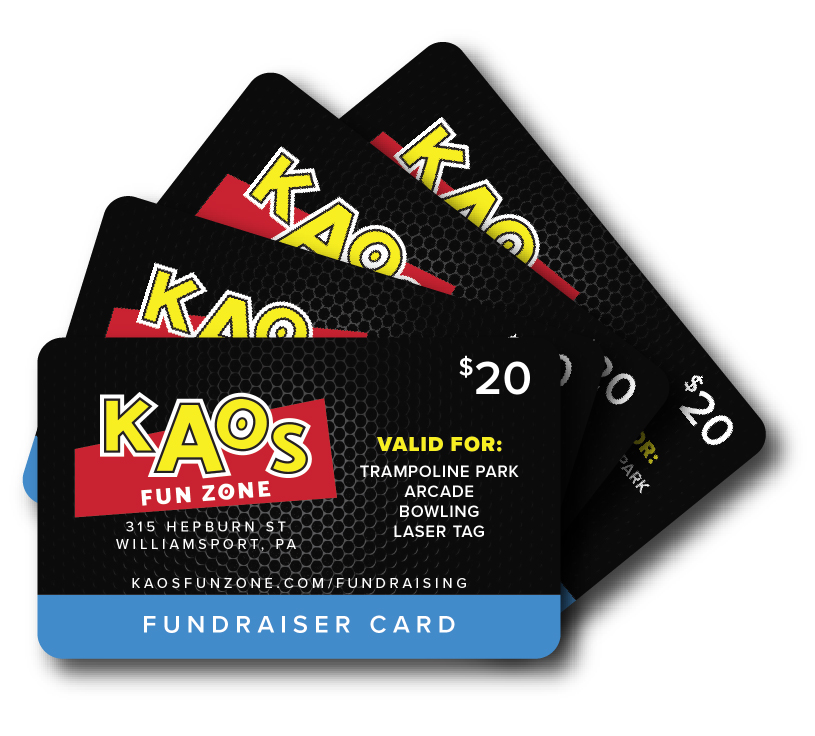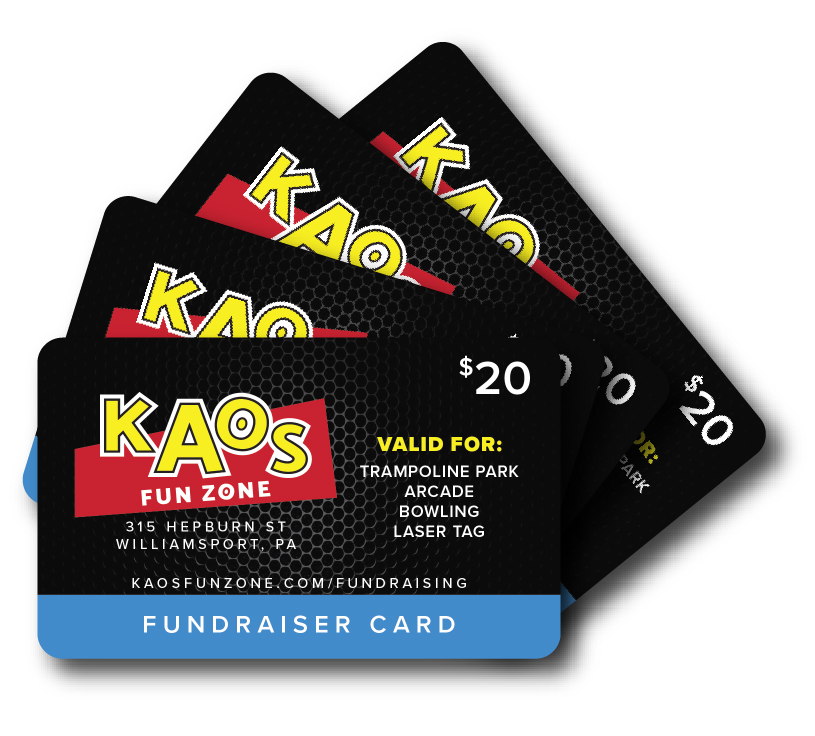 Kaos Fundraisers 
The perfect choice for sports teams, youth groups, school-sponsored programs, and non-profit organizations.    
We know fundraising is important work for your school or organization—and that it can be tough, too. We're here to make your job easy AND profitable!
We have fundraiser cards you can purchase and name your own selling price! The cards are loaded with a $20 value. We sell them to your group at a discount of $10/card. Then YOU decide what you sell them for to determine your profit.
These passes are sold in blocks of 50 and are valid at any of our four Kaos Fun Zone attractions – Liberty Bowling Lanes, Level Up Arcade, Fly World Trampoline Park and Laser Quest Laser Tag!
Why choose to fundraise with kaos fun zone?  
Profitability and flexibility.
With us selling the cards to you at a 50% discount, YOU get to choose what you want to sell them to your supporters for and make a huge profit.
Convenience and no time commitment.
No need to clear your schedule for an event on a certain day or time. Our fundraiser cards can be used at any time AND at your convenience! Plus they never expire.
No risk.
If you don't sell the pre-purchased fundraiser cards, we'll buy 'em back!
Did we mention KRAZY FUN?
With four diverse attractions, there's something for everyone at Kaos Fun Zone!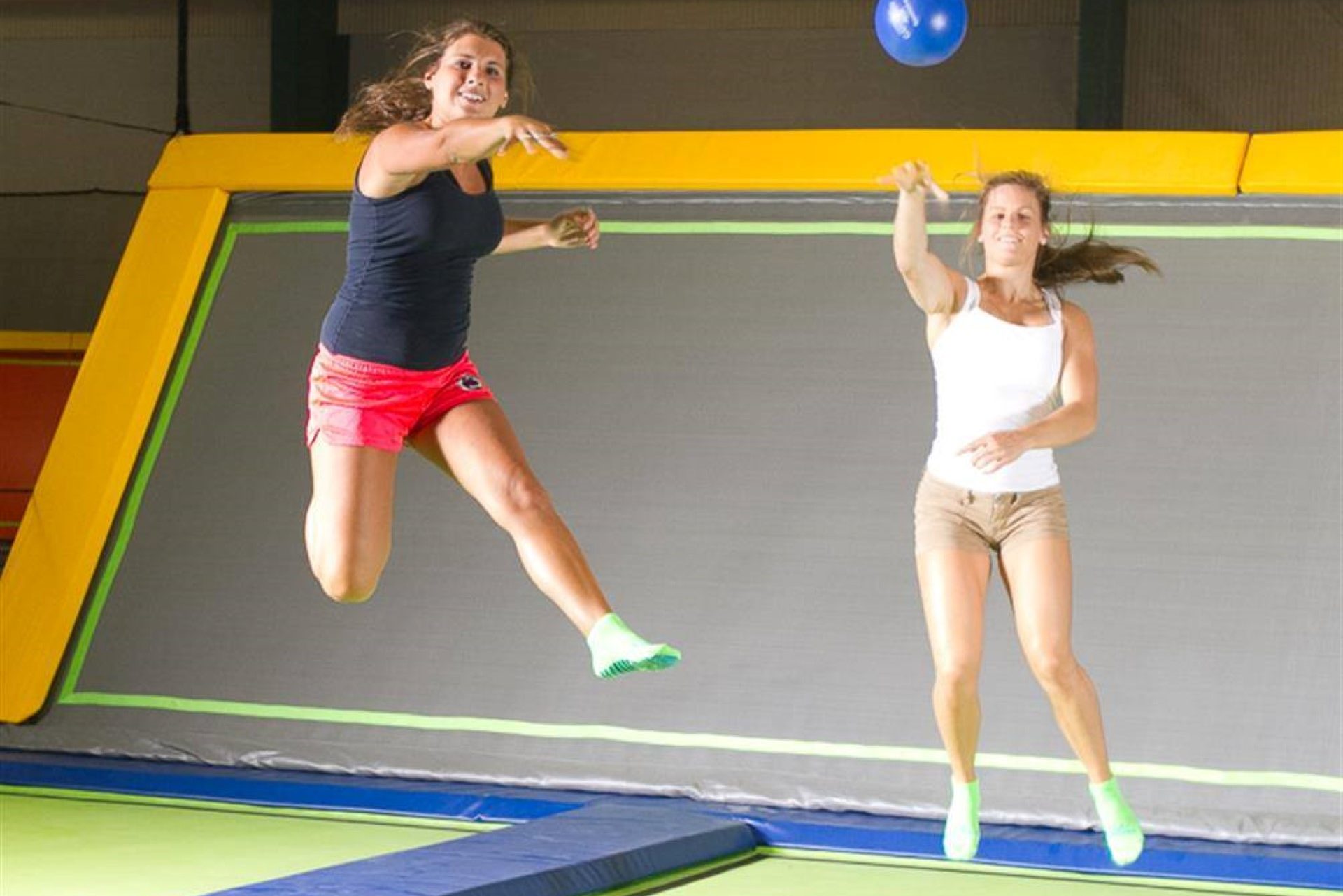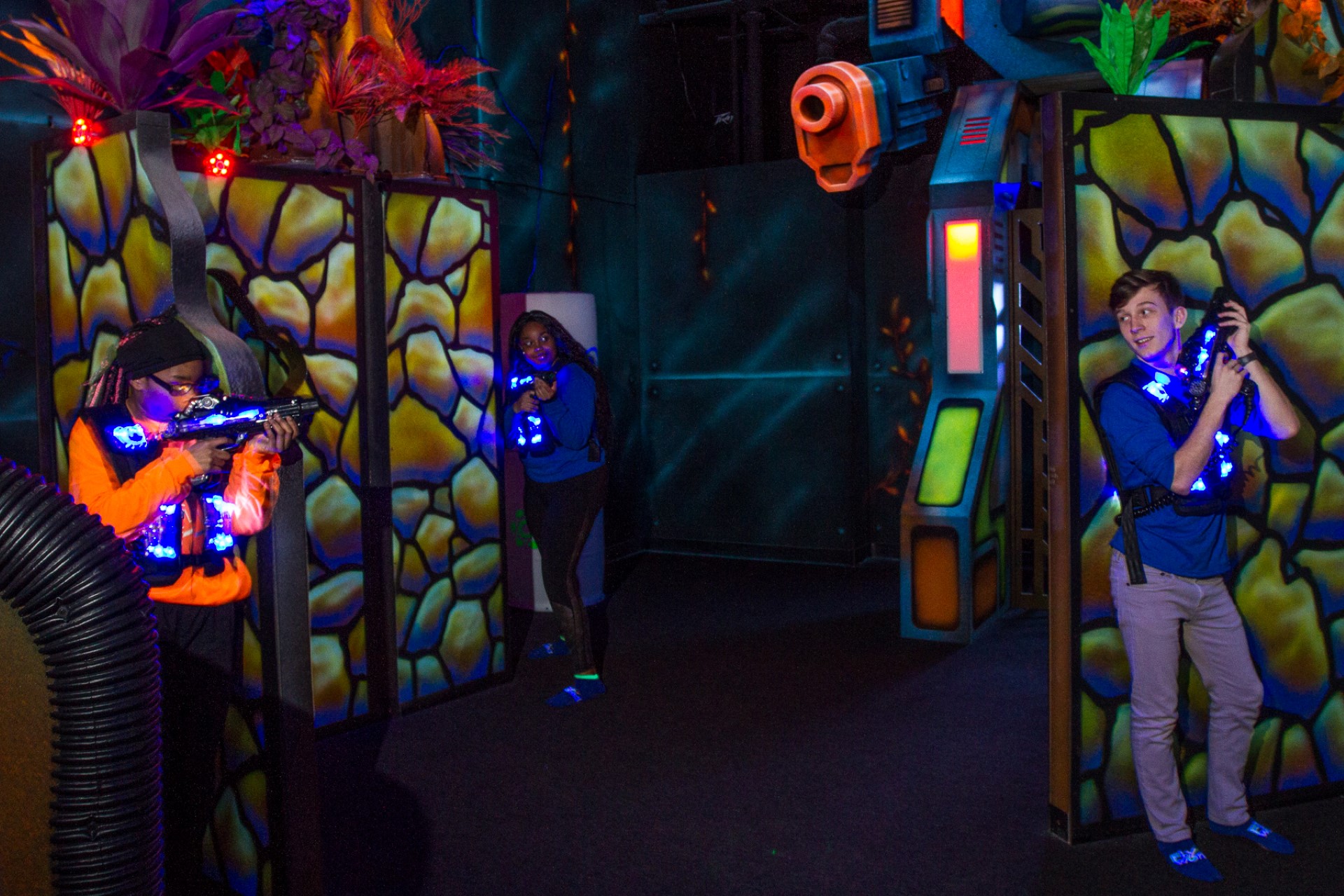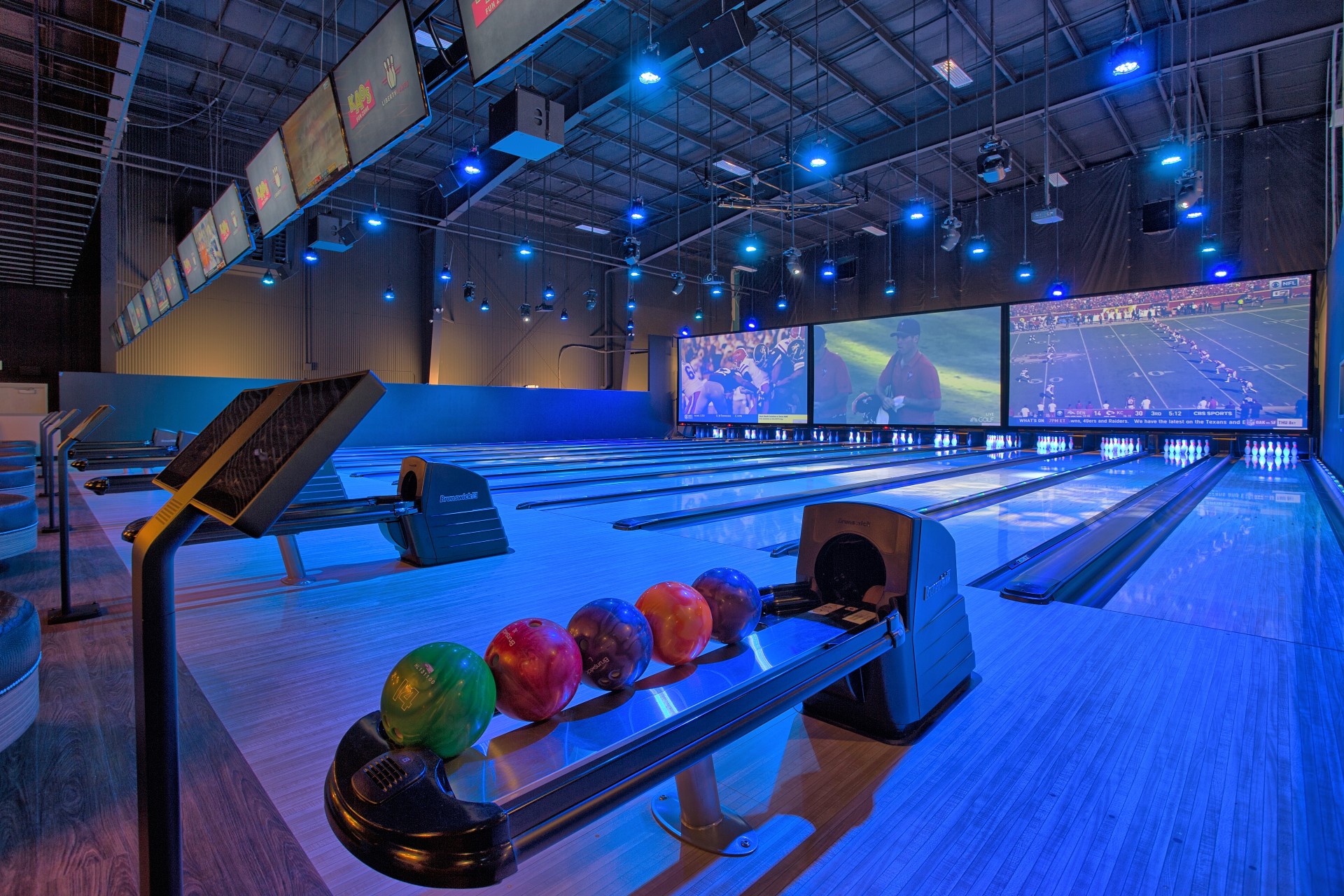 Fundraisers with Kaos Fun Zone allow members and friends to raise money by having all-out fun—and leaving them with great memories of YOUR group.
Find out more details: download the Fundraiser Agreement below, or contact us today at (570) 505-1105 option 2 to plan your next fundraiser!
This completed agreement can be taken to the Kaos Fun Zone front desk, or emailed to hello@kaosfunzone.com