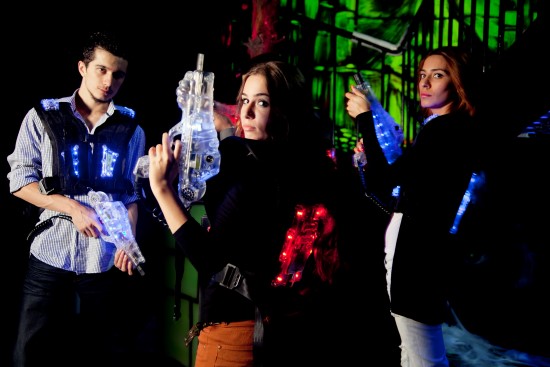 come one... come all
(as long as you're over 42″ tall)
Laser Quest Laser tag is great fun for kids and adults alike.  Strap on your vest, grab your phaser, and find the best starting point you can inside the arena.  Then, try not to smile as the game begins.   Laser tag is great for individuals and for groups.  So grab some friends and come into Kaos Fun Zone for the area's only laser tag venue.
Kids between 42″ and 48″
We've found that kids that are under 48 inches tall usually don't fully enjoy laser tag because our vests are a little too heavy.  For this reason, we do allow kids between 42″ and 48″ tall to play laser tag, but they must be accompanied by and adult (18+).  The accompanying adult must also pay for a ticket.   
Kids under 42″ 
For safety, we cannot allow kids under 42 inches to play laser tag.  However, we've got a number of other attractions perfect for the little ones.  (Bowling, Arcade, Trampoline Park)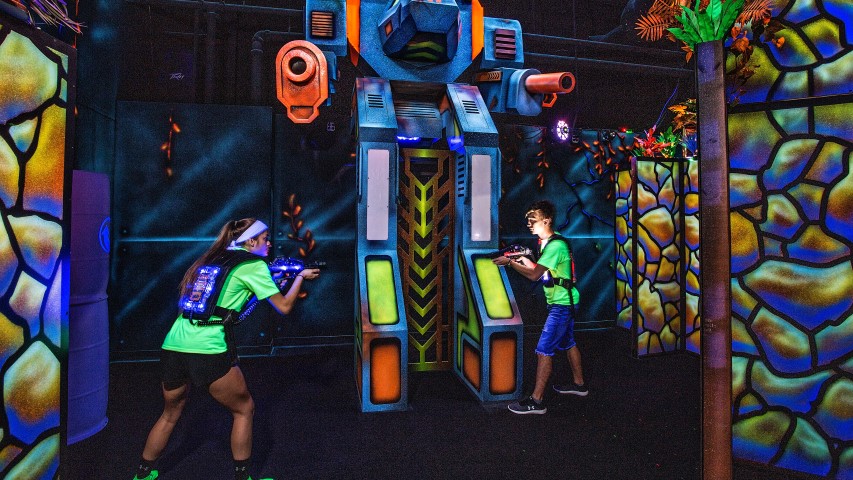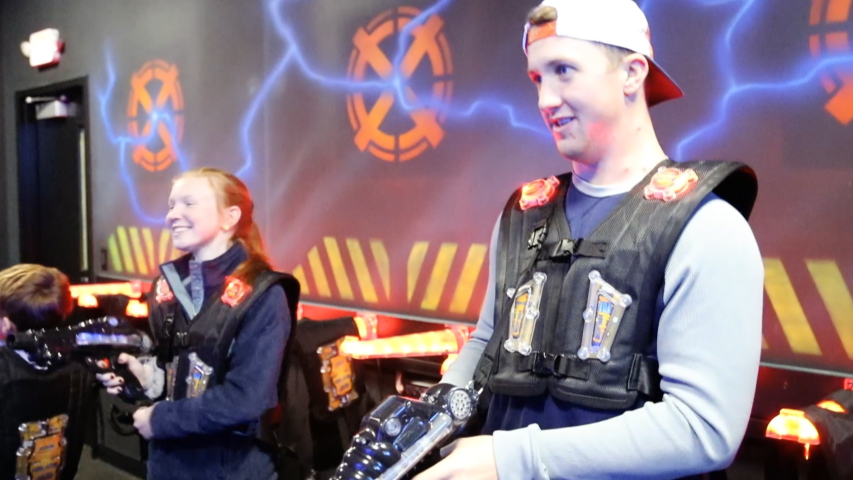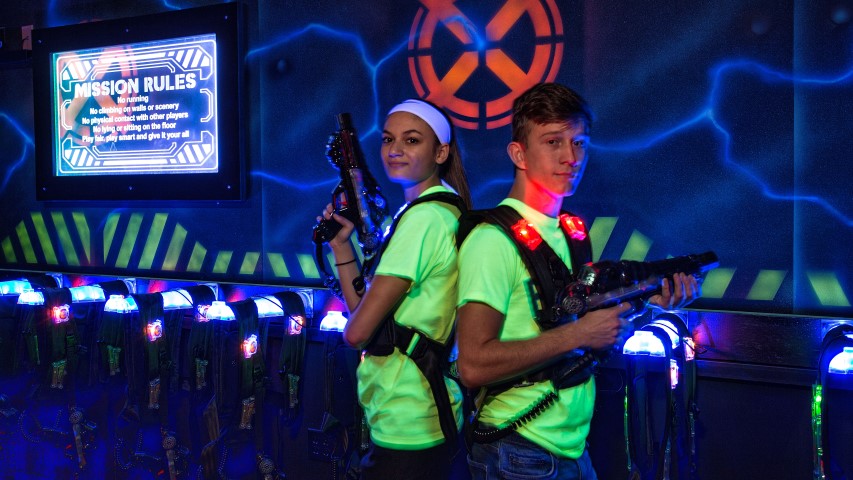 Laser Quest

at Kaos Fun Zone

Laser tag is open during our regular facility hours.  View facility hours.
Have a large group?  Call ahead to reserve your time slot.
Game Pricing
Pricing shown below is per person.  Game bundles may not be split.
| | 12 Minutes Games |
| --- | --- |
| 1 game | $8 |
| 2 games | $14 |
| 3 games | $18 |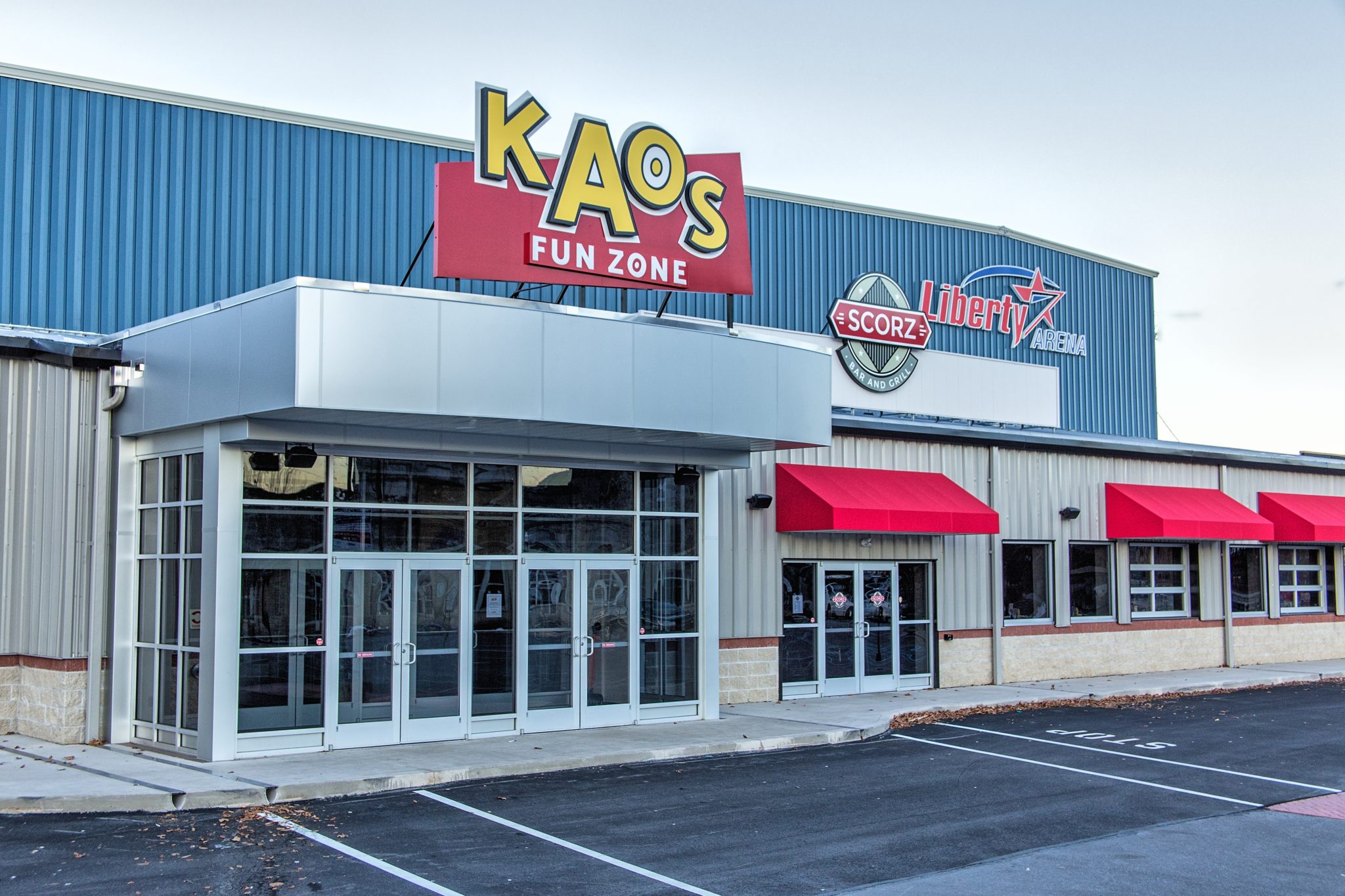 Kaos Fun Zone
315 Hepburn Street
Williamsport, PA 17701
570-505-1105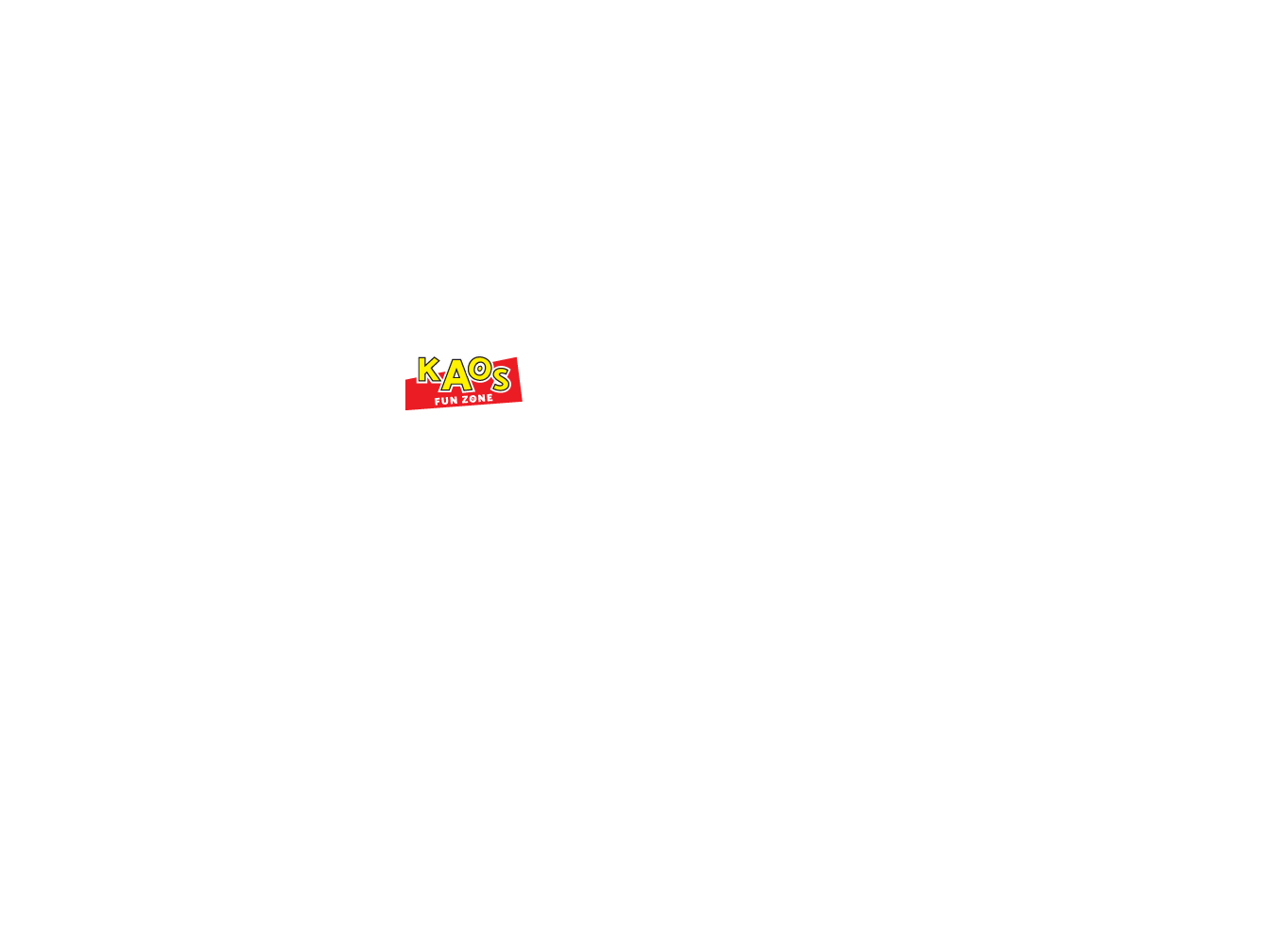 Laser Quest Frequently Asked Questions
Where is Laser Quest located? Where can I buy tickets?
Laser Quest is located ABOVE Fly World, where our old balcony was. Laser tag tickets are sold at the Fly World front desk, please purchase tickets before going upstairs to our laser tag lobby.
Can I just come in at any time and jump right into a game?
Laser tag games are started promptly every 20 minutes, for example 12:00pm, 12:20pm, 12:40pm, etc.
Where can I fill out a waiver?
Waivers can be filled out online, at kaosfunzone.com, in the Fly World lobby, or at the Liberty Arena. If you have a valid waiver for Fly World or the Liberty Arena, it is applicable to Laser Quest as well!
How long are the games?
Laser tag games are 12 minutes long, we do show a safety video before the game begins, so you will be in the arena for about 15 minutes.
Is there an age requirement?
While there is no age requirement, we do enforce a minimum height requirement of 42 inches to play laser tag.   Kids that are between 42 and 48 inches must be accompanied by an adult (18 years old +).  The accompanying adult must also pay for a laser tag ticket.  This requirement is due to the size of the vests and the phasers; we find that smaller children have a difficult time fitting the vest and holding the phaser.
Can I make a reservation?
We will gladly take reservations for groups of 20 or more. To make a reservation, please call at least 24 hours in advance.  Please arrive 15 minutes prior to your reservation to allow adequate time to check in for your game(s). Game times cannot be moved.
I bought tickets but missed my game, can I move my game time?
Unfortunately, we do not move game times. We recommend buying laser tag tickets at least 10 minutes before the next available game time, and then proceeding upstairs to our laser tag lobby.