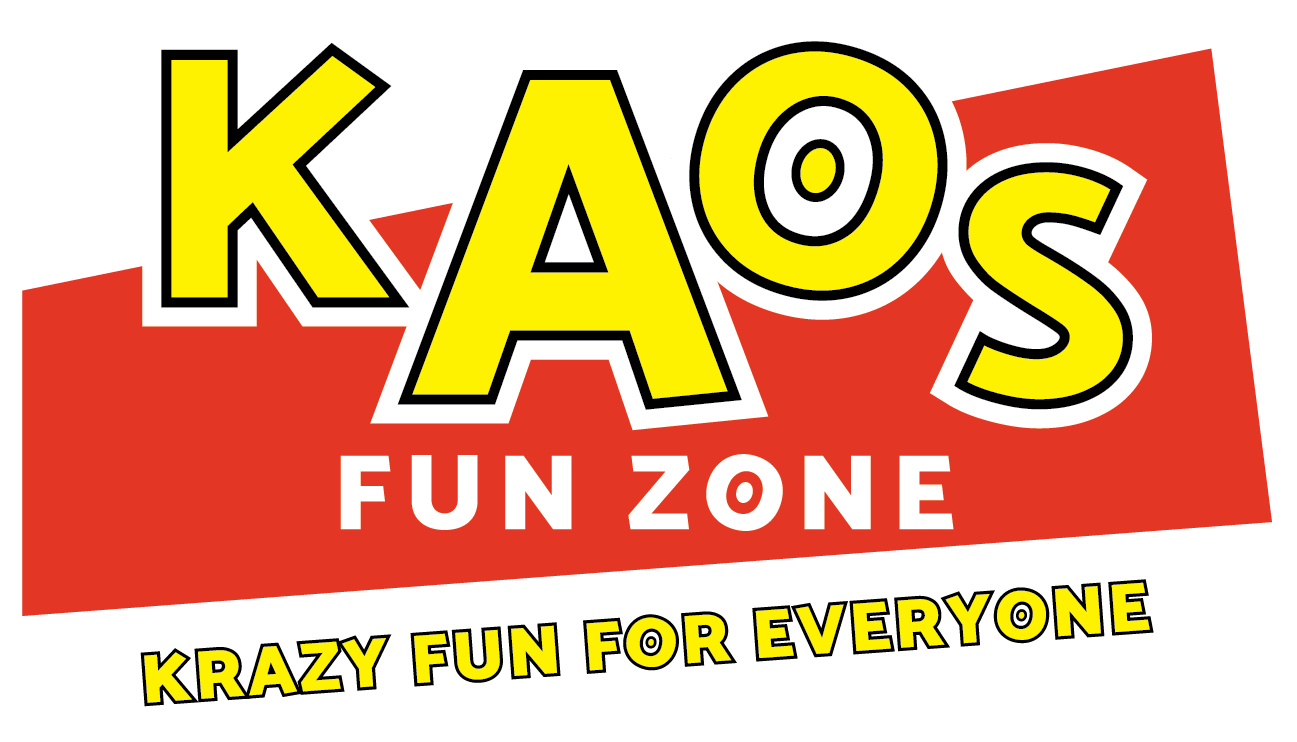 Coming this Fall is an all-new, first in the area, Laser Tag experience like no other. The Zone Laser Tag arena with state-of-the-art laser tag equipment by Helios is every laser tag player's dream! Kaos will have the most advanced laser tag experience in Central PA!
The playing arena is designed with twists, turns, and hidden areas for maximum play! Players of ALL AGES will have a blast tagging their friends and family members from afar or up close and personal!  Black-lights, fog, laser beams, heart pumping music, and other special effects make this the most entertaining and exciting adventure in our area! Battle it out and see who comes out on top!  There will be many games to choose from including individual, team or playing against targets that shoot back at you!
DID YOU KNOW…. 
Laser Tag first began as a game of Star Trek phasers in 1979.
Supposedly, the first commercial Laser Tag Arena started in Dallas in 1985.
The first laser tag arena was inspired by the scenes in Star Wars where Luke Skywalker, Hans Solo and Princess Leia battling the stormtroopers.
Nobody has ever been eaten by a shark while playing laser tag.
New Orleans is the home of the world's most successful laser tag arena.
It is not possible to see the laser beam unless there is haze or fog in the arena. Just like a movie projector, the light needs a screen to project onto. So, the fog acts like a movie screen for the laser.
People can't agree if it should be spelled "laser tag" or "lazer tag."  We're not so sure ourselves!
Laser tag in the South and Midwest parts of the country is more popular than miniature golf. MIND BLOWN
There  a laser tag museum in Louisville, Kentucky.
The world's largest laser tag arena is Laser Rock in Louisville, Kentucky.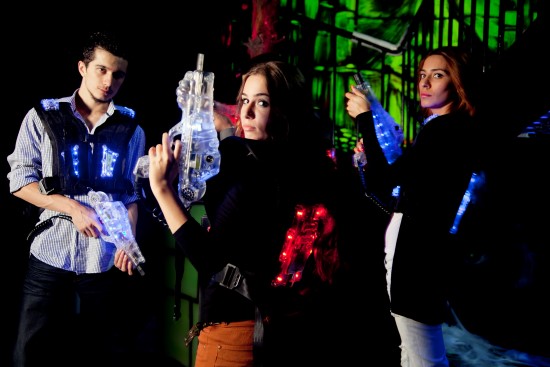 Laser Tag is just one of the attractions Kaos Fun Zone will bring this fall.