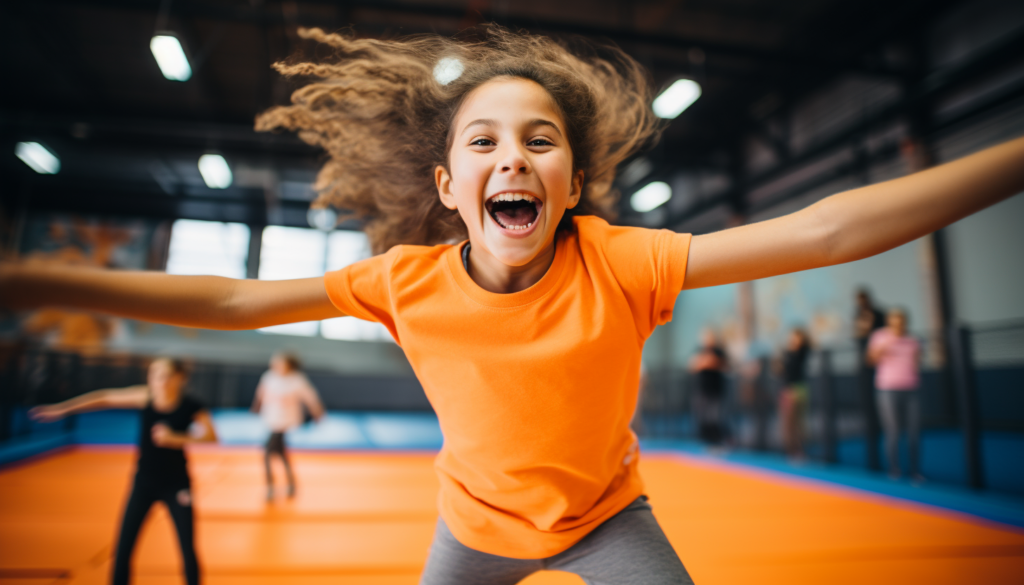 Now Open Wednesdays!
$10.00 one hour jump tickets
or $15.00 for two hours.  
FlyWorld is now open on Wednesdays during our normal facilty hours.  Enjoy discounted one and two hour jump tickets.
FLIGHT THURSDAYS
$5.00 half hour jump tickets!
Get half an hour jump tickets for just $5.00.  Now through 9/14/2023.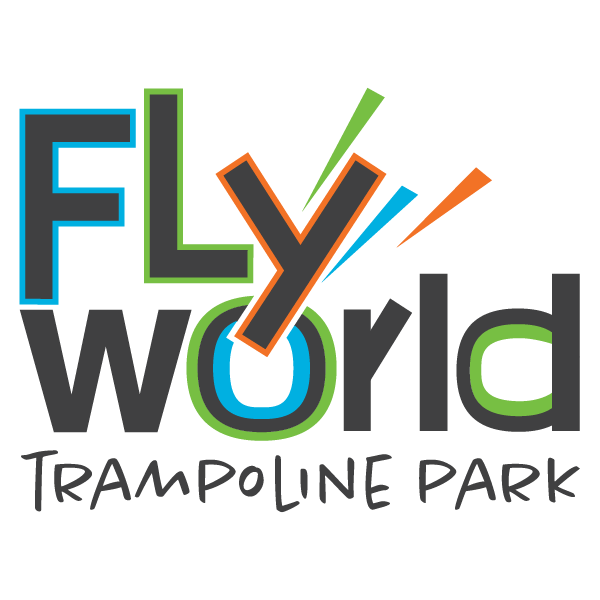 Get your jump on
Get ready for a whirlwind of excitement at Kaos Fun Zone! With our thrilling trampoline park, FlyWorld, you can experience the ultimate airtime fun in Williamsport. Soar through the sky, defy gravity, and feel the adrenaline rush as you jump to new heights. Whether you're a pro jumper or a first-timer, our trampoline park offers an exhilarating experience for everyone. 
Get your tickets now and prepare to take flight!
FlyWorld Trampoline Park

 at Kaos Fun Zone

FlyWorld is open during our normal facility hours.  View facility hours.
When and where can I purchase tickets?
Jump times are started every half hour.  (11:00am, 11:30am, 12:00pm, etc.)  We recommend coming 10-15 minutes before to purchase your tickets. Tickets can also be purchased on our website.
Do I need to make a reservation?
Reservations are not required, but they are recommended on weekends.  Occasionally certain timeslots will reach maximum capacity.  We do not take reservations over the phone; please reserve your times by purchasing your jump tickets on our website.
I purchased Jump Passes online and I am running late/can't make it.
Unfortunately, your jump time is non-transferrable. Please plan on arriving at least 15 minutes before your jump time is set to begin to allow for waiver check in, and purchasing our jump socks (if you don't already have them). Your jump time will begin promptly at the time you chose. 
What is a Waiver? Why do I need a waiver? Where can I sign a waiver?
Libaility waivers explain the risks associated with jumping on the trampolines.  They also allow the participant or legal parent or guardian of the participant to accept full responsibility for those risks.
Everyone who plans to participate in our activities at Fly World or LaserQuest will need to have a valid, signed waiver on file, regardless of age. Anyone who is under the age of 18 will need to have a legal partent or guardian fill out a waiver for them.
Waivers can be filled out online, at kaosfunzone.com, in the Fly World lobby, or at the Liberty Arena.
Waivers are only valid for one year only.  Addionally, we upgraded our systems in June of 2018.  Any waivers filled out prior to this will need to be signed again.  
Is trampolining dangerous?
We have a trained staff, and extensive safety rules. Trampolining is considered an extreme sport, such as skateboarding, skiing or snowboarding, or rock climbing. It is always important to jump within your ability and do not attempt maneuvers outside of your skill level.
What are jump socks? Why do I need them?
Jump socks have rubber on the bottom of the sock. These socks minimize the risk of slipping and falling while on the trampolines.  Every jumper is required to have a pair. Socks can be purchased at the Fly World front desk.  Already have jump socks? They are reusable! Bring them with you to save a couple bucks!
How old do you have to be to jump?
We do not have an age restriction for the trampolines, as long as participants can walk on their own we will allow them to jump. 
I don't want to bounce, but I want to watch my child jump. Is this allowed?
Parents are allowed on our jump platform as long as you are wearing socks.  Shoes are not allowed.  If you plan to get on the trampolines, you will need a ticket, valid waiver, and jump socks.
Can I leave my kid there to jump and go somewhere else?
While we do have court monitors to enforce our rules and make sure everyone has fun, we do not recommend leaving your children while they jump.
FlyWorld Rules and Regulations
No running, pushing, tackling, racing or wrestling.
Always be aware of your surroundings.
No double bouncing.
Do not sit or lie down on the court.
No double flips.
Only jump with people your own size.
Empty your pockets and your mouth before jumping.
No hats, jewelry, excessive or loose clothing.
Do not jump on pads.
Do not climb up walls or touch the pads at the top on the court.
Be in control of your body at all times.
No more than two flips in a row.
Do not flip over pads to an adjacent trampoline.
Do not touch any part of the basketball backboard or hang on the rim.
Always listen to Fly World court monitors and staff.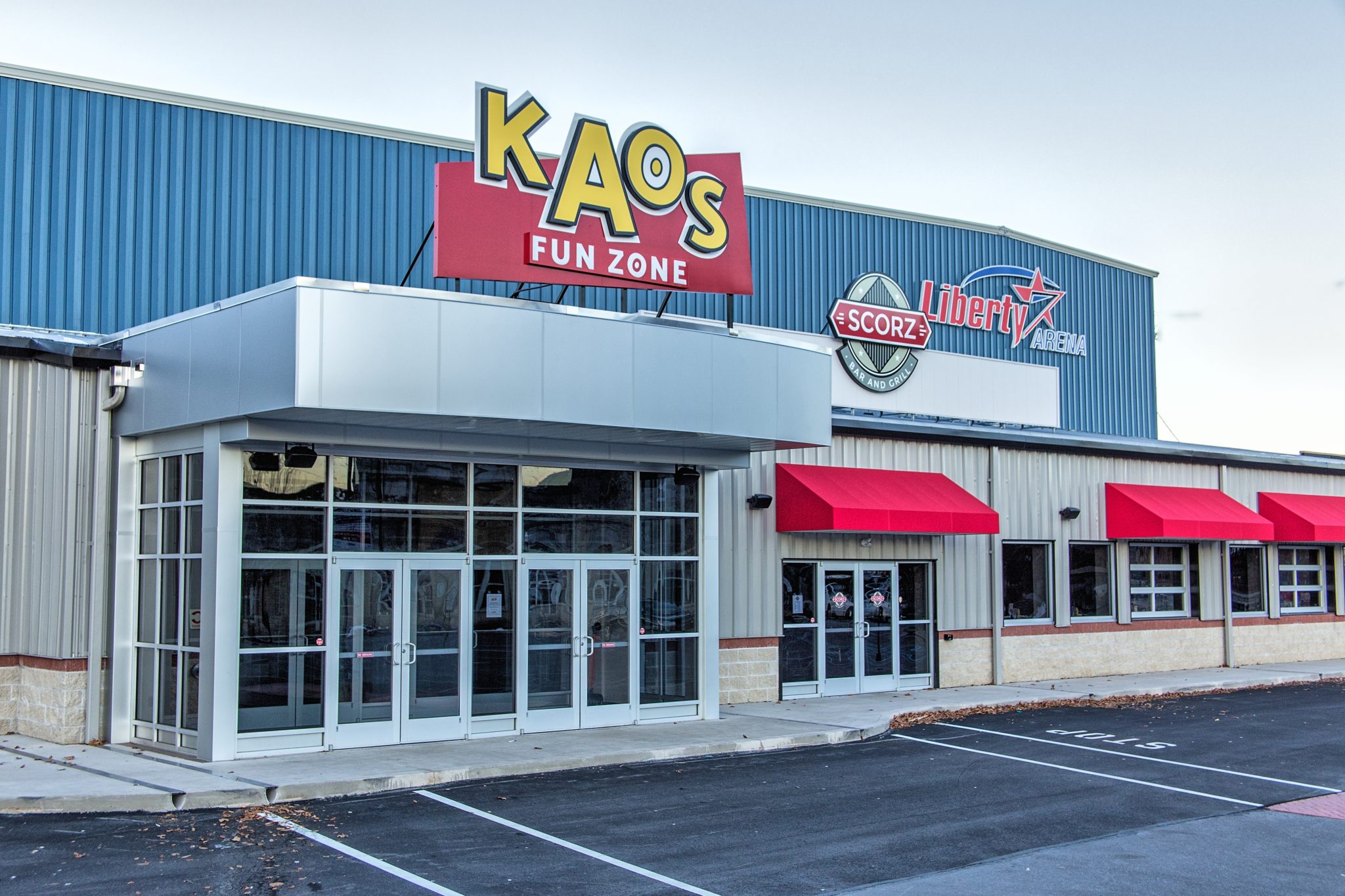 Kaos Fun Zone
315 Hepburn Street
Williamsport, PA 17701
570-505-1105